Back to the trip builder
Activity : Totally Wiped Out – 4066
highlights of the wipeout activity?
6 Hilarious Games
Inflatables
Wet & Wild Fun
Helmets & Bibs Included
What is totally Knocked out?
We've combined all of our favourite competition TV shows, such as It's a Knockout, Total Wipeout and Gladiator, to create the ultimate event! This brilliant combo of inflatable challenges, soapy tasks and strength trials will determine which team wins 1st place!
The event usually runs with multiple teams of 5 or 6 people in each. The teams are then separated to compete in different challenges at the same time - don't worry, you wont be facing the same team each time though. Did we mention that the winning team receives a bottle of wine? Check out the games below:
Tricky Turns
Scramble along giant inflatable trunks while the foam river beneath you tries to knock you off! Claw your way along the rotating log and duck under the arches above you! The team who completes the stretch the most wins!
The big red balls
Do we really need to explain this one? Take your chance to bounce across our big red balls in a sprint against the other team! If you fall you have to get right back up and go again! Our balls are contained in an enclosed net so you won't have to worry about falling anywhere you shouldn't.
Drop and drift
Contestants hurl themselves down a slippery, foam slide and onto the drift mat. The further you go, the more points you'll earn! Extra points are often gifted due to style.
No ordinary obstacle course
This fiendishly tricky inflatable maze is full of blow up obstacles and ground blocks to keep you on your toes! The idea is simple - beat your opponent to the finish line and win! Squeeze through the inflatable forest, and squirrel your way through the tiny finish hole!
The punch wall
Stick your headgear back on and get prepared to take a couple of hits! Contestants have to weave their way across our punch wall while the opposite team are on the other side of the wall dealing the punches. Cling to the straps and dodge the rods to win! The fastest team across wins!
The Sweeper Arm
The sweeper arm is one of the most action-packed challenges of the Wipeout course. Two members from each side stand on platforms and have to jump the swinging arm. Make sure you jump at the right time and balance yourself before the next swing! It may sound easy but you'd be surprised how easy it is to stick a foot out of line with all of the laughter!
The above are just a selection of the games that we will have on offer on the day.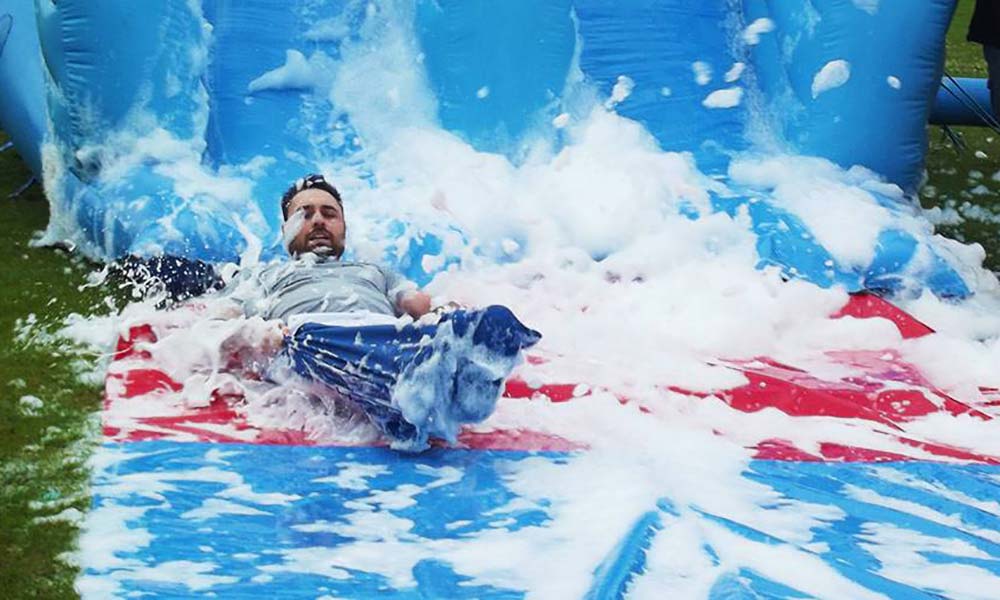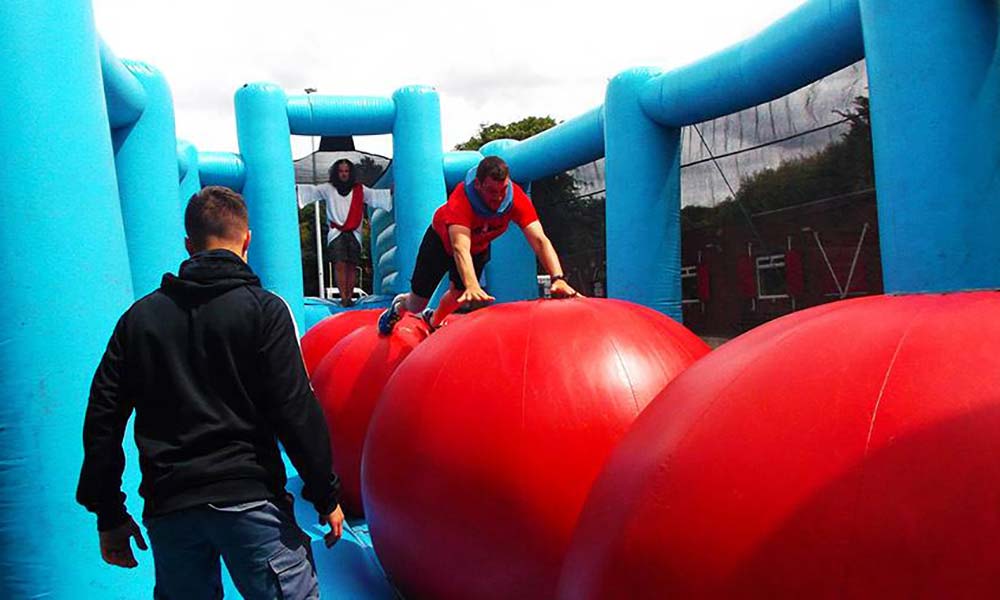 Available in These Locations
Bristol
Nottingham